Bio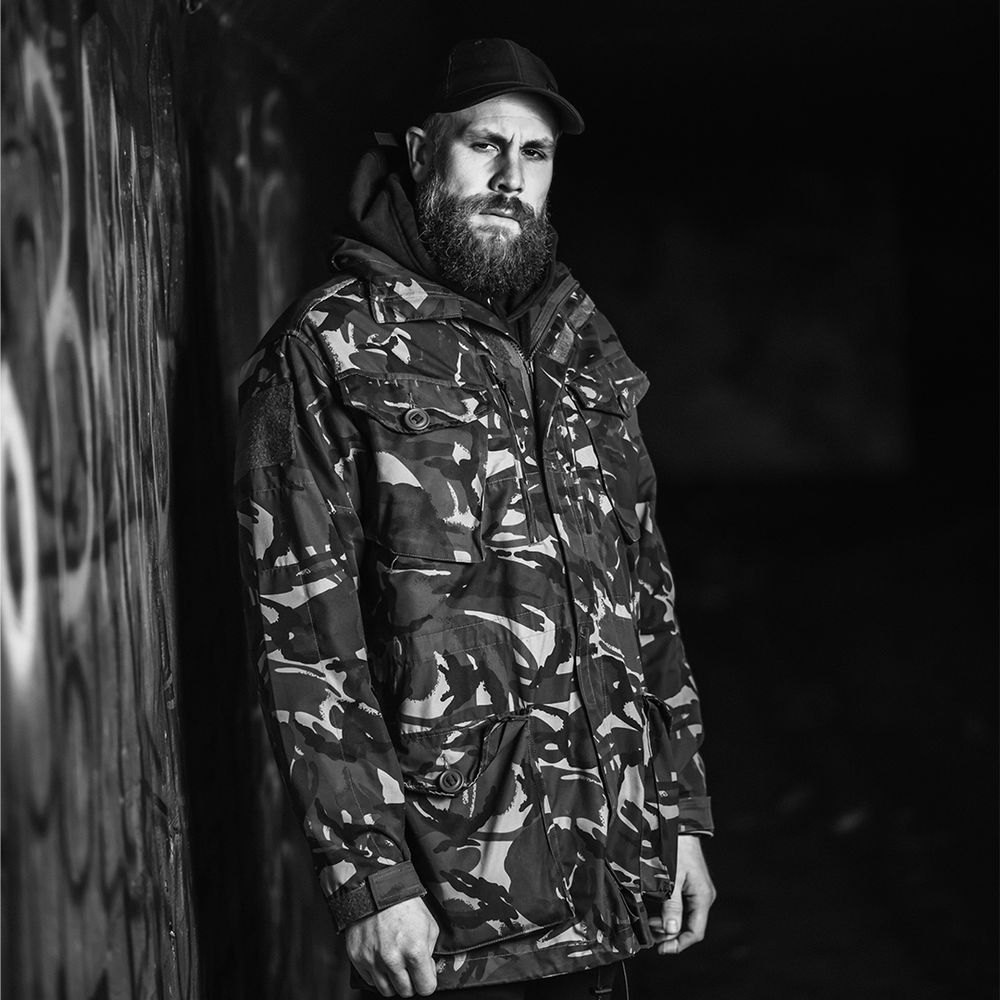 Gimson pronunciation: Gym+Sun
The story so far...
Gimson is an innovative artist who offers an uncompromising poetic vision of the world, showcasing profoundly articulate metaphors and a refreshingly alternative sound that stands out from the mainstream hits of today. His music and visuals deliver unnerving social commentaries, lifting the veil and exposing the harsh and seemingly surreal realities of modern life.
As a true storyteller, Gimson captures attention with captivating conceptual developments and a voice full of passion, alternating delicacy and grit. He blends genres with ease, from trip-hop kissed soundscapes to hard-hitting hip-hop verses, using time and space to build intensity. Gimson is unconfined by industry expectations, permitting the moment to dictate the artistic direction.
Gimson's West Country flair injects character and heart into UK rap, producing intricate creations that often push the five-minute mark. His short films powerfully capture raw, authentic experiences, leaving comparisons behind and telling stories with unparalleled realness and force.
Gimson has been making music since 2006, initially with YMP and then as Kountry Kartel with Rosko and Dane Gumas. From the start, he has tackled the deeper issues, exploring the unexplored and expressing the inexpressible.
With each composition, the accompanying music videos often build further on the underlying concepts at work – artistically taking the time to pause, shock, unsettle, entice, and engage; every step of the way.
2014 saw Gimson join forces with renowned artist Blak Twang for the hard-hitting release Reality Check. With passion, talent and professionalism already in check, Gimson drove with big dreams and an unwavering work ethic to back them up. Blak Twang was a dream collaboration, and this single not only increased Gimson's audience reach but added further fuel to a fire that was already running wild.
That same year brought the iconic, compelling, shocking and deeply moving I Love You Baby. Far from anything audiences expected, an anti-Valentine's Day hit of cinematic complexity, the release cemented Gimson's role as one of the underground's most uniquely expressive, distinctive and striking artists.
The sublimely melodic and haunting Oh Daddy also came to life in 2014. Inspired by Fleetwood Mac, the single connected Gimson to the soulful pop sensibilities of singer Hannah Collins, whilst further underlining his inherent ability to dig deep into difficult and rarely discussed topics.
In the years following, Gimson joined Crudely Cut Records in Bristol, released a mixtape entitled Before the Shit Hits The Fan, as well as a joint EP with producer Ded Tebiase, and later his own EP Miserable Music.
2017 brought an unforgettable Halloween release – the aptly titled, uncomfortable yet impossible to ignore Dark Mist.
In May 2020, Gimson released Waste Of Air LP on CD and vinyl, followed by Waste of Air EP in July of the same year. Both versions offer a nihilistic experience, portrayed through dark and poetic hip hop productions that are moody and minimalistic. The LP version takes you on a complete journey, while the EP version serves as a shortcut, featuring only five of the ten tracks. Overall, the LP version offers a more comprehensive and bleak experience, while the EP version is more condensed.
That same year, Gimson collaborated with a number of artists and producers, releasing several singles, including collaborations with Rosko, Hannah Collins, Markie Bee, Recco, dadbOdd, Jay Phatty, and Koyl.
In January 2021, Gimson released Cave Music Studios Sessions Volume 1 - EP, which captures the audio from a day spent at Cave Music Studios in Bath, UK.
Throughout 2021, Gimson continued to collaborate with an eclectic range of artists, including Post Punk band Golden Plates, singer-songwriter John Seaton, Polish rapper Zientuch, Noodlez, Benji Clements, Anthony Lee Phillips, German singer-songwriter Judes, and London-based singer-songwriter Rickerby.
In December of 2021, Gimson contributed four tracks to US hip hop producer Rojoz's debut album Chronicles of 2021, which features politically-themed boom bap tracks from Gimson, Kozmik Force, Rosko, Victor Mariarchi, J Vengeance, Sub One, and Xoxolistli.
In 2022, Gimson released more singles and collaborated with Polish hip hop producer DJ HWR on a project. Gimson's remix of Billie Eilish's "Ocean Eyes" also gained attention. In December of 2022, Gimson also contributed to Rojoz's Chronicles of 2022 album, featuring on tracks alongside rappers S.K. Winter-Yat and Xoxolistli.
In summer 2023, Gimson will release his second solo album, "Is It Still 1984?" produced entirely by Australian hip-hop producer Pound To The Credit, and featuring collaborations with UK hip-hop artists Lomax, Ill Sykes, HiHatter, and The Inglorious Poet.
As one of the UK's most innovative artists, Gimson continues to defy industry expectations, producing thought-provoking and dystopian works that leave a lasting impression.