Bio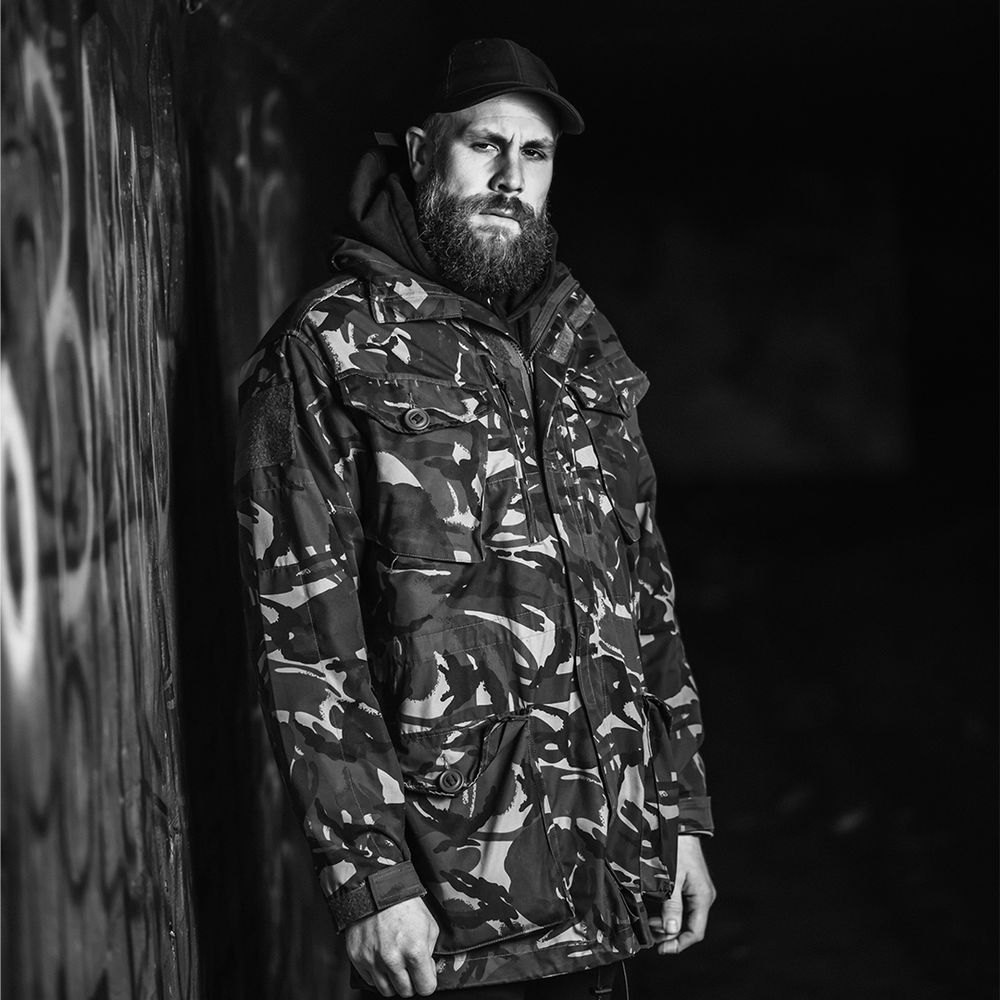 Gimson pronunciation: Gym+Sun
The story so far...
Offering uncompromising poetry, profoundly articulate metaphors with dark, grim visions of the real world, Gimson's music and visuals deliver a refreshing alternative to the watered down mainstream hits of our time. His unnerving social commentaries succeed in lifting the veil – laying bare the harsh and seemingly surreal realities of modern life. 
An absolute story-teller, driving with captivating conceptual developments, and a voice loaded with passion and alternating delicacy and grit, Gimson reignites the artistry of real music. Subtly blending genres, from trip hop-kissed soundscapes to hard-hitting hip hop verses, utilizing time and space to build intensity – this isn't simply about fast bars or volume. Gimson is an artist, unconfined by industry expectation. Whatever the moment requires, he permits it the room within which to be fully, honestly explored. 
Bringing a West Country flavour to UK rap, Gimson's voice injects character and heart into contemporary music. Presenting intricate creations that often push the five-minute mark, his short films capture attention with ease. Comparisons quickly fall away – these stories pour through with unabashed realness and force. 
Gimson's career kicked off way back in 2006, when he made music with a crew called YMP. 2007 saw him start creating with Rosko and Dane Gumas under the act name Kountry Kartel – right through to their debut video release of New Day in 2012; an anthem for uncertainty and people-power combined. Even during these early days, Gimson took on the deeper issues, the harder stories to stomach. This willingness to explore the unexplored, to express the inexpressible, has stood tall throughout his releases to date. 
With each composition, the accompanying videos often build further on the underlying concepts at work – artistically taking the time to pause, shock, unsettle, entice, and engage; every step of the way. 
2014 saw Gimson join forces with renowned artist Blak Twang for the hard-hitting release Reality Check. With passion, talent and professionalism already in check, Gimson drove with big dreams and an unwavering work ethic to back them up. Blak Twang was a dream collaboration, and this single not only increased Gimson's audience reach but added further fuel to a fire that was already running wild. 
That same year brought the iconic, compelling, shocking and deeply moving I Love You Baby. Far from anything audiences expected, an anti-Valentine's Day hit of cinematic complexity, the release cemented Gimson's role as one of the underground's most uniquely expressive, distinctive and striking artists. 
The sublimely melodic and haunting Oh Daddy also came to life in 2014. Inspired by Fleetwood Mac, the single connected Gimson to the soulful pop sensibilities of singer Hannah Collins, whilst further underlining his inherent ability to dig deep into difficult and rarely discussed topics.
In the years following, Gimson joined Crudely Cut Records in Bristol, released a mixtape entitled Before the Shit Hits The Fan, as well as a joint EP with producer Ded Tebiase, and later his own EP Miserable Music. 2017 brought an unforgettable Halloween release – the aptly titled, uncomfortable yet impossible to ignore Dark Mist. 
Fast forward to 2020, Gimson's self-made label Half Dead Records gears up to launch a series of releases. The Waste Of Air LP is set for issue on CD and Vinyl in May, with five new videos expected from March through to July. In addition, an LP with Recco is in the works, and all the while – a family man at heart – Gimson continues to raise and care for his young family. 
Keeping values close to his heart, yet always only releasing content that means something real, and hits with unquestionable impact, Gimson is one of the UK's most defiantly innovative artists. Though far from the beginning of his journey, this year is undoubtedly set to kick off an unmissable new chapter.